We remember Don Knotts (1924-2006)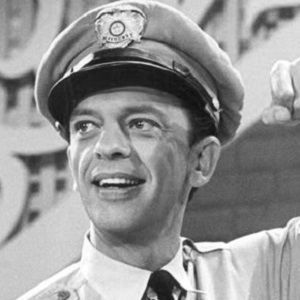 Jesse Donald "Don" Knotts was born on this day in West Virginia.    
We remember him for a long career in movies and TV.   My guess is that most people remember Knotts for two TV roles:   
Deputy Sheriff Barney Fife to Griffith's Sheriff Andy Taylor on the legendary "The Andy Griffith Show"; and, 
 Landlord Mr. Furley on "Three's company" from the late 1970's.
Knotts also made some comedies, such as "The Incredible Mr. Limpet", "The Ghost and Mr. Chicken" "The Reluctant Astronaut" and "The Shakiest Gun in the West".
Overall, a funny man who made us laugh quite a bit!
Don Knotts: Tied up with Laughter…………. https://t.co/hV4wMlMEo0 via @amazon

— Silvio Canto, Jr. (@SCantojr) July 21, 2017